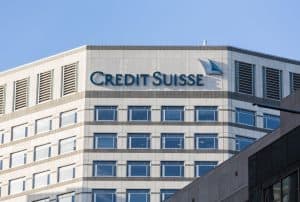 Credit Suisse has hired a senior banker and veteran from Deutsche Bank as its new chief executive officer for the business in Japan.
Makoto Kuwahara will be responsible for steering Credit Suisse's businesses, regulatory activities and growth in the country. He will begin his new role in mid-November and will report to Helman Sitohang, CEO of Asia Pacific, according to a statement from the bank.
Kuwahara joins Credit Suisse after spending the past 21 years with Deutsche Bank. Most recently, he worked as chief country officer in Japan and has held various other senior roles across the bank's global markets segment.
Kuwahara first joined Deutsche Bank in 1997 and has built out his experience in global rates, global credit, global risk syndicate, distressed products, as well as emerging markets.
"I am delighted to welcome Kuwahara-san to Credit Suisse and look forward to his joining our leadership team in Asia Pacific," Sitohang commented. "Japan is a core part of our Asia Pacific division strategy, and Kuwahara will build on the success of our business in Japan."
Credit Suisse's Asia Pacific business recently suffered a $77 million fine from authorities in the US after being found to have offered job roles to friends and family of Chinese officials in a bid to win business in the region.
The bank admitted that senior managers had hired, promoted and retain employees that were referred by government officials and executives of its clients between 2007 and 2013.
Litigation provisions that were recorded in the first and second quarter this year have since been resolved, the bank earlier this year. Credit Suisse's Asia Pacific business saw net revenues increase 8% in the second quarter compared to the same period last year, with its market business driving growth.