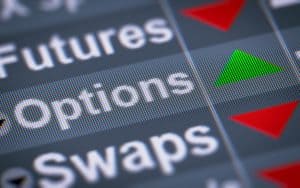 The Futures Industry Association (FIA) has appointed a Deutsche Bank veteran as its new head of Europe, following the departure of Simon Puleston Jones earlier this year.
Bruce Savage will take on the role at FIA this summer after being an active member of FIA, recently serving on the industry body's board of directors and as a member of the European Regional Advisory Board.
He joins from Deutsche Bank where he has spent that last 21 years in various senior roles, most recently as global head of regulatory affairs and market structure, listed derivatives, and markets clearing.
"Bruce brings decades of experience in the cleared derivatives industry, and we are thrilled he is joining FIA at a critical time in Europe," said FIA president and CEO Walt Lukken. "With upcoming European elections and the uncertainties of Brexit, we are thrilled to have such an experienced leader and steady-hand as head of our European team."
In the role, Savage will oversee FIA's European operations, leading the European Regional Advisory Board and advocating the organisation's concerns to regulators in the UK and Europe. He will be based in London and will work alongside Emma Davey, FIA's chief commercial officer.
"I am honoured to be joining a great team at FIA," Savage commented. "FIA is on the front lines of many of the major issues we are dealing with in Europe and I look forward to representing the interests of the industry in continuing to address those amongst policymakers and regulators."
Savage replaces Simon Puleston Jones who held the role of head of Europe at FIA since 2016, and confirmed his plans to pursue an opportunity outside of financial services in January.