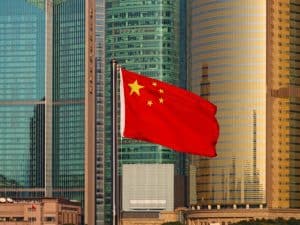 Exchange group Deutsche Börse has teamed up with Chinese data provider Wind to expand access to markets in Europe for investors in China.
Following increased market demand, Deutsche Börse and Wind agreed to sign a memorandum of understanding (MoU) to form the connection between Deutsche Börse's data and portfolio's and Wind's institutional network.
The MoU will permit easier access to European markets for domestic institutional investors in China, based on market data and services offered by Deutsche Börse and its derivatives exchange Eurex. Deutsche Börse is looking to further its strategy in Asia through the partnership, and will consider further collaboration opportunities with Wind, including joint training sessions or educational measures, to keep investors up to date.
"This partnership is a great contribution to our Asia strategy: having been active in the Asian markets for more than 12 years now, Deutsche Börse and Eurex have constantly been extending its investor network in the region," said Thomas Book, Deutsche Börse executive board member and CEO of Eurex.
Deutsche Börse has already has a number of partnerships with Chinese exchanges and institutions, including with the Shanghai Stock Exchange (SSE), China Financial Futures Exchanges (CFFEX), China Futures Association (CFA) and the Asset Management Association of China (AMAC).
Last month Deutsche Börse expanded its partnership with the Taiwan Futures Exchange (TAIFEX) and launched a real-time market data product on the Asian exchange group's derivatives products. Around the same time Eurex Clearing announced it will launch over the counter (OTC) clearing services in Japan.
"This cooperation will bring more comprehensive data, higher added value and better services to our clients. In the future, we will jointly carry out various online and offline communication activities and conferences in various fields to enhance the recognition of Deutsche Börse and the whole European capital market in China" added Li Zhou, vice president at Wind.