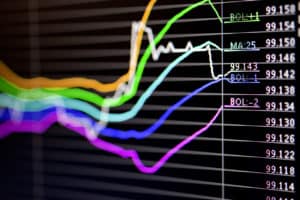 Equiti has bolstered its prime of prime services offering with the integration of the MaxxTrade Foreign Exchange Platform Solution from FlexTrade. 
The MaxxTrader trading system is designed to allow sell-side institutions operating in FX to privately aggregate and issue price information to clients and the markets. 
Through the integration, Equiti will be able to offer prime of prime customers access to FX liquidity aggregation, execution management and institutional trading services on FlexTrade's platform. 
Prime of prime liquidity providers connect tier one sell-side institutions with retail brokers, allowing retail clients to execute large orders at major banks when they otherwise might not have been able to due to their strict risk management processes.
"Equiti has spent a considerable amount of time and effort in building out global liquidity pools and extending our relationship with major global investment banks," said Iskandar Najjar, chief executive officer of Equiti Group.
"We were looking for an institutional technology partner to take our liquidity delivery to the next level and FlexTrade's MaxxTrader Foreign Exchange Solution was the natural partner needed to cover multiple anticipated use cases, be it credit or margin via GUI or API."
The prime of prime liquidity provider recently expanded its list of prime broker partners with the addition of NatWest Markets for its FX agency desk.
"We believe with our 'best-in-class' aggregation, pricing engine and distribution technology combined with Equiti's deep market understanding and strong relationships, clients will get access to a unique liquidity and comprehensive prime services solution," added Manish Kedia, managing director at FlexTrade.