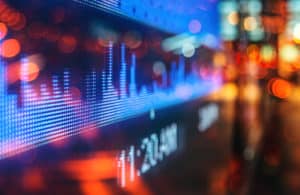 US-based derivatives specialist Eris Innovations has closed a $2 million investment round shortly after launching SOFR swap futures with exchange operator CME Group.  
Eris Innovations, the intellectual property licensing company that develops swaps futures based on Eris methodology, confirmed that the funding round included Arb Trading Group, Arclight Securities, Clear Capital Group, DV Trading, Sumo, and TransMarket Group.
Those companies join existing investors BlueCrest Capital Management, Chicago Trading Company, DRW, Nico Trading, and Virtu Financial, who were named equity partners after Eris migrated its derivatives products to CME in 2018.  
The most recent funding round follows news that CME Group had launched Eris SOFR swap futures in October, which averaged over 3,900 contracts traded per day in November in preparation for the migration from Libor. 
DV Trading sees Eris SOFR as an excellent tool for trading short-end rates, where repo market activity, crisis-driven Federal Reserve actions, and the imminent adoption of SOFR contribute to near-term trading opportunities," said Jared Vegosen, co-founder of prop trading firm DV Trading. "Our decision to invest in Eris Innovations was a natural extension of our early involvement in trading Eris SOFR."
CME Group completed the first trades of USD interest rate swap futures following the migration of Eris Exchange's derivatives in December 2018.  
A few months after the launch, Eris reported that the average daily volume of its swap futures surpassed 10,500 contracts daily in March month-to-date, more than five times the average for 2018.
"Eris SOFR addresses the need for additional swap liquidity as market participants look to SOFR as an alternative to Libor," added Michael Riddle, Eris Innovations chief executive. "Eris SOFR's initial traction in the one, two, and three-year tenors is directly attributable to tight markets streamed by these leading futures proprietary trading firms, and this investment further increases their alignment in making Eris SOFR successful."