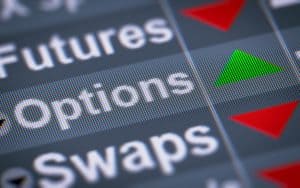 Environmental social government (ESG) derivatives reached half a million traded contracts on 12 December at Eurex, as the exchange says it may introduce further products next year.
The derivatives exchange operator said the milestone, which was achieved just before the quarterly expiration date whereby traders have to roll exposure, reflects Eurex's strong position in the ESG segment.
Eurex introduced ESG futures in Europe in February this year, based on the STOXX benchmarks covering ESG exclusions, low carbon and climate impact, aiming to help market participants address the challenges and opportunities of sustainable investing. In October, Eurex then launched ESG options based on the STOXX Europe 600 ESG-X Index.
"Liquidity is of greatest importance and we are therefore very happy about the response from the market, especially with 55 percent of the flow coming from end-clients and asset owners," Vassilis Vergotis, head of strategy and product design for equity, index and digital assets at Eurex, commented.
Eurex also recently confirmed that as of February 2020, futures contracts on various global, pan-regional and regional ESG index benchmarks will be rolled out, as part of the second phase of its ESG strategy.
The new products, which will be available before the March 2020 roll, will use the MSCI ESG index suite, covering US, global, emerging market, Europe, Australasia and Fear East (EAFE), and Japan regions. Eurex concluded that depending on the industry's needs, it will also look to launch further ESG-based derivatives over the course of next year.