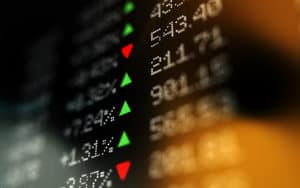 New rules in Europe that will see systematic internaliser (SI) trading venues fall under the tick size regime have officially been delayed, as the EU markets watchdog urges regulators to focus on handling the ongoing coronavirus pandemic.
In a statement, the European Securities and Markets Authority (ESMA) confirmed that it expects national authorities not to prioritise supervision of the application of the tick size regime to SIs until 26 June this year, despite the new rules coming into effect on 26 March.
"In the current environment, market participants' human and technological resources are stretched and have to focus on ensuring business continuity," ESMA said. "Changes to critical trading technology infrastructures at a moment when the business operations are handled from different geographical locations can create additional operational risks for certain EU markets participants at a time of heightened volatility in markets."
The move has been welcomed in the industry, with the UK's Financial Conduct Authority stating it supports ESMA's statement and will not prioritise supervision of the new requirements at this time. Similarly, the Association for Financial Markets in Europe (AFME) approved of the delay, stressing that undertaking major system changes at this time could present unnecessary business risks.
"In light of the unprecedented COVID-19 situation across Europe, banks are currently focusing on managing business continuity issues and are rightly prioritising the need to provide liquidity and manage market risks," said Adam Farkas, CEO of AFME. "Implementing major systems changes across multiple firms' trading technology infrastructure at a time of heightened market volatility would introduce unnecessary operational risk, so we very much welcome the prompt action shown today."
The extension of the tick size regime to SIs proved to be a controversial subject for market participants, including BlackRock, which warned that the move could have major implications on midpoint trading.
Exchange operators have long-argued that SIs have an unfair advantage over lit venues when they are not subject to the tick size regime, due to price improvements which could divert routing of client order towards SIs rather than on-exchange venues.
Regulators worldwide are taking steps to manage the ongoing coronavirus pandemic and its impact on markets and business operations. Proposed measures to close exchanges in the US and Europe have been shot down by exchange operators, most of which agree that preventing markets from operating would have major detrimental effects on the global economy.