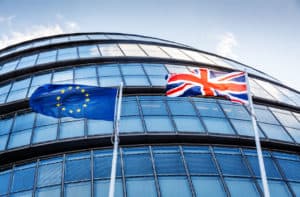 Vital datasets needed to comply with MiFID II will not be published for two months from the end of this year in the event of a no-deal Brexit, the EU markets watchdog has confirmed. 
Publication of the monthly double volume caps (DVCs), quarterly calculations for the systematic internaliser (SI) regime for equity instruments and bonds, and quarterly data on bond liquidity will be suspended in January and February if the UK leaves the European Union without a deal on 31 December.
The European Securities and Markets Authority (ESMA) initially outlined plans for the suspension in February last year amid concerns that Brexit would cause "temporary disruption of the ESMA IT applications and databases".
ESMA confirmed in the most recent update that concerns relating to disruption to "IT systems databases" remained in place and in the event of no-deal Brexit it will not perform the calculations as scheduled.
Publication of the systematic internaliser (SI) regime and bond liquidity calculations scheduled for 1 February next year will instead go ahead from 1 May, while the DVC calculations will resume in March.
ESMA urged market participants to continue reporting DVC data during this period of absence of the DVC publications to ensure the data covers trading activity across 12 months.
The watchdog also warned participants that disruption caused by Brexit could lead to some systems being out of action for several days.
"ESMA cannot rule out that the modifications required to be executed to handle the end of the transition period may lead to the disruption of the ESMA IT applications and databases for a short period of time," ESMA stated.