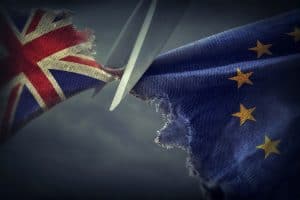 The publication of several key datasets and calculations needed to comply with various MiFID II rules will be temporarily suspended if the UK leaves the European Union without a deal, the EU markets watchdog has said.
Quarterly calculations for the systematic internaliser (SI) regime for equity instruments and bonds, quarterly data on the liquidity status of bonds, and the monthly double volume caps (DVCs) will all be suspended for a period of two months after Brexit in the case of a no-deal.
The European Securities and Markets Authority (ESMA) said that the decision to freeze the publication of the calculations for MiFID II requirements was made due to concerns that Brexit will cause a "temporary disruption of the ESMA IT applications and databases".
ESMA will not perform the calculations for the SI regime and bond liquidity scheduled for 1 May, with plans for the calculations to be resumed on 1 August. Similarly, the DVC calculations will not be published in April and May, but will resume in June. The regulator reminded market participants that they will need to continue reporting DVC data in the absence of the DVC publications.
ESMA added it intends to publish all calculations due prior to 29 March this year, when the UK is due to leave the European Union, but warned the modifications made to handle Brexit do not necessarily mean there will be no further disruption.  
"The publication of the transparency calculations is highly dependent on the quality and completeness of data submitted into the ESMA data systems. ESMA therefore cannot exclude that some transparency calculations may not be possible to be carried out and/or may need to be further postponed. Should this be the case, ESMA endeavours to inform the public at the earliest stage possible."
Earlier this year, ESMA confirmed that the SI regime for derivatives had been delayed for a second time due to incomplete and inadequate data. The calculations were due to be published on 1 February, but this is now expected to take place no later than 2020.