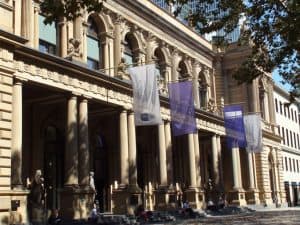 Deutsche Börse's Eurex Clearing has appointed a new chief risk officer after confirming that Thomas Laux, who has been with the company for more than a decade, will leave later this year to pursue other opportunities.
Dmitrij Senko will take over the senior executive role from Laux as of 1 July, Eurex said. Senko has been with Eurex since 2010 and has held various senior roles with the company, most recently as head of risk analytics and model validation in the risk department. As part of the promotion, Senko will also join the board at Eurex Clearing.
"It's great news that Dmitrij has agreed to join the board," said Erik Müller, CEO of Eurex Clearing. "Risk management is at the core of our business and is of special importance to Eurex Clearing. Dmitrij has been with us many years, and I am very happy that we will benefit from his expertise and deep knowledge in the years to come."
The company added that Laux is leaving Eurex Clearing to start a new chapter in his career, but will work closely with Senko to ensure a smooth handover and transition. Laux first joined Eurex Clearing in 2006 as head of risk design, and prior to that spent six years at Deutsche Börse working on various IT projects around its clearing system.
"Thomas Laux is an outstanding risk expert, and I thank him for his work and commitment over the last years," Thomas Book, member of the executive board of Deutsche Börse, commented.
"He has played a major role in making Eurex Clearing what it is today. The most prominent example of his achievements is our industry-leading risk engine Prisma. With Dmitrij, we will build on this success and continue to innovate to deliver outstanding risk management services to the markets."