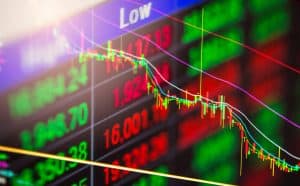 Pan-European exchange Euronext was forced to delay the opening of all cash markets today due to a technical issue with its recently-launched cash markets trading platform, the company said this morning.
Euronext issued a 'critical alert' explaining that fixed income, warrants and certificates, and funds experienced issues prior to opening, with customers unable to enter, modify or cancel orders on the Optiq central order book.
The exchange launched Optiq in July this year as its new trading platform for equities, structured products, exchange-traded funds (ETFs) and fixed income. The platform was developed in-house by Euronext's team and its clients, describing it as a 'high-performing' platform that provides investors with access to trading across all assets on Euronext's exchanges.
Shortly after informing customers of the delay, Euronext added that market opening for equity derivatives, single stock futures and Euronext indices would also be postponed due to the technical issue. The Euronext Futures markets and options on the AEX and CAC are trading as normal this morning.   
"Due to a technical issue the opening of all Euronext Cash Markets products is delayed," Euronext said in a post on Twitter. "Equity derivatives, Single Stock Futures and Euronext indices will also be delayed for the opening until further notice."
No further details were given on the nature of the issues, and at the time of writing, Euronext said the technical glitch had not yet been resolved trading will be halted until further notice.
The delay on Euronext is the second time market opening has been delayed in Europe this month, after Deutsche Börse was forced to delay the opening of Xetra on 15 October following technical issues.
Xetra experienced a technical problem with its trading infrastructure, alongside Eurex which reported issues with its Eurex T7 FX trading systems.