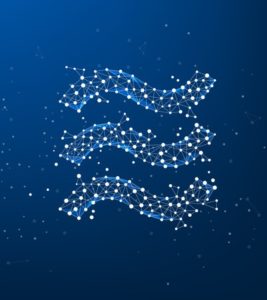 Facebook has officially made its move into the financial world. News of the social media giant's plans to establish a global digital currency and financial infrastructure that aims to "empower billions of people" will have undoubtedly unnerved some folk.
With household names like Uber, eBay, PayPal, Visa, Spotify and MasterCard backing the project (and not a single bank in sight), Facebook's foray potentially signals another nail in the coffin for the traditional banking industry.
For investors, both retail and institutional, that have embraced the world of digital assets, Libra has been touted as the means by which cryptocurrencies could be brought to the masses – 2.7 billion people to be precise. Bitcoin's price surged to highs not seen in over a year following Facebook's announcement, but questions from central bankers, regulators and other more traditional financial institutions may have cast some doubt on the potential impact of Libra.
First and foremost, what is Libra? Facebook's whitepaper on Libra states that the digital currency will be built on a secure blockchain, backed by a reserve of assets, and governed by the Libra Association, the network of technology giants working alongside Facebook. The assets backing each Libra coin, according to the whitepaper, will be a collection of low-volatility assets including bank deposits and government securities, and the money for the reserve will come from investors in a separate investment token, as well as the users of Libra.
So, Libra differs greatly from the flagship cryptocurrency Bitcoin, which has no reserve and is not backed by any asset or currency (its value is derived from the belief that it has value). With this in mind, the Libra coin should fall into another category – stable coins or asset-backed tokens.
Alongside this uncertainty, questions have arisen as to where it will sit in the current financial and regulatory ecosystem, particularly in Europe and the US. But Libra's launch could force regulators, who have already expressed concerns that Facebook's coin might replace fiat currencies, in turn instigating mass financial instability, to seriously address the seemingly unstoppable rise of digital currencies.
As for the traditional banks, as most often is the case, they have been left behind. If Libra takes off without mass regulatory interference, what role does the bank play in the future? One indicator we can surely take from the Libra proposal, developed by a network of technology giants that have already collectively succeeded in changing the world we live in over the past decade, is that cryptocurrencies are here to stay.