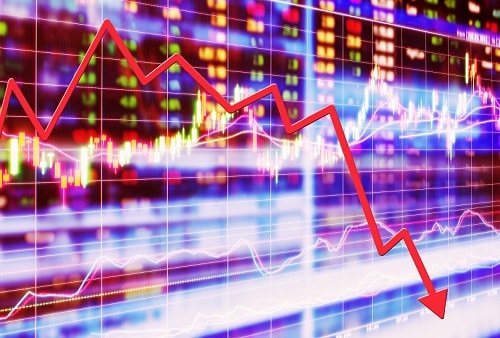 Investment bank revenues in fixed income, currency and commodities (FICC) have plummeted over 39% over the last five years, according to a recent study.
Coalition, a business intelligence provider, produced a bank index which tracks performance of the 12 largest banks around the world in 2015.
The index found that FICC revenues have decreased by a significant 39% between 2010 and 2015.
FICC revenues contributed to an overall decline in investment bank performance for the second consecutive year.
However, the decline has slowed slightly, as between 2009 and 2014 FICC revenues plummeted by over 50%, according to the same study a year ago.
The index states the declines are due to, "lower client activity, a challenging macroeconomic environment and the banks refocusing their business models in light of regulatory and capital demands."
However, equities revenues have fared better, increasing by 23% between 2010 and 2015. In the five years to the end of 2014, equity revenue was down by 7%, according to Coalition's research.
Coalition's index said: "Equities outperformed at the start of the year [2015], but fixed income struggled throughout, especially in credit, securitisation and commodity related activities."
In 2014, Coalition said: "Following a robust FY13, equities revenues decreased marginally amidst challenging market conditions."
Declining FICC revenues have been reported by a number of top investment banks in annual results for 2015.
SocGen's FICC revenues in 2015 totalled €2.1 billion, down 7.2% compared to 2014, while Goldman Sachs reported FICC revenues declined 13% in 2015 compared to 2014.
Recently, Coalition's index revealed headcount for traders in FICC has been reduced significantly, by almost 30% between 2010 and 2015.
Likewise, equities front-office headcount has also steadily decreased by 14% over the same period.