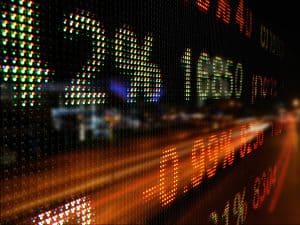 Tradeweb's head of European sales has departed after 14 years to join fixed income, currencies and commodities (FICC) analytics provider Mosaic Smart Data.
Mike Thorpe has been appointed head of sales at Mosaic Smart Data, tasked with growing the firm's client base and supporting existing clients in onboarding further features and asset classes on its MSX analytics platform. 
Thorpe had led sales across Europe for Tradeweb since 2014,responsible for the fixed income trading specialist's buy-side client relationships. He also previously worked at MarketAxess, as well as investment banks Citi and Merrill Lynch in FX and fixed income sales roles.
"Mike has a wealth of specialised experience and an impeccable reputation across financial services. We are very pleased that he will be joining us as we embark on the next exciting steps of our journey," said Matthew Hodgson, CEO and founder of Mosaic Smart Data. 
Mosaic Smart Data, which is backed by major institutions such as JP Morgan and Commerzbank, offers banks prediction analysis and AI technology for large volumes of data within sales, trading and compliance teams. The company was recently awarded 'FinTech of the year' at The TRADE's Leaders in Trading awards ceremony in November.
"Having worked with some of the world's top financial services institutions, over the last few years conversations have increasingly turned to the need for data analytics. It is now top of the agenda for firms across the markets, on the buy-side and sell-side. It is very exciting to be joining a company at the forefront of delivering this technology," Thorpe commented on his new role.
"The revolutionary work that Matthew Hodgson and the highly skilled team at Mosaic Smart Data have been doing has garnered much attention from across the industry and I am very pleased to now be joining the team at a new stage of the company's growth."