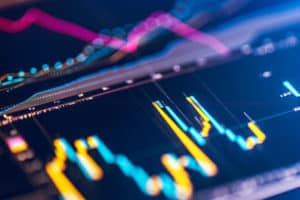 Global asset manager First Sentier Investors has joined forces with trading systems provider FlexTrade and start-up Flowlinx to gain access to block liquidity data in emerging markets.
Block liquidity data in emerging markets and frontier market equities from Flowlinx is now accessible via the FlexTRADER execution management system (EMS), to ease navigating the liquidity landscape in both geographies for clients.
"Our partnership with FlexTrade is like an extension to our development team. This integration with Flowlinx allows our team to better source liquidity in the harder to reach markets. This helps us automate workflow and communication with counterparts from within the multi-asset FlexTRADER EMS," Todd Prado, global head of dealing at First Sentier Investors, commented.  
London-based Flowlinx, formerly known as Zeroflows, provides a data connectivity network that aggregates and streamlines pre-trade data from local brokers in more than 30 emerging and frontier markets.
According to founder of Flowlinx, Yan Gloukhovski, its data contributions are automated to remove manual input and deliver actionable insights through a relationships-based protocol.
"We are proud to work with First Sentier Investors, a highly regarded specialists in emerging markets equities and are delighted to be part of the FlexTRADER EMS. It's been a pleasure working with the FlexTrade team, who are so open to innovative third-party solutions benefiting their clients," Gloukhovski commented on the partnership.
The partnership is the latest for FlexTrade after it teamed up with investment data processing platform FINBOURNE last month to provide its EMS users with a cloud-based portfolio management system and investment data management system.