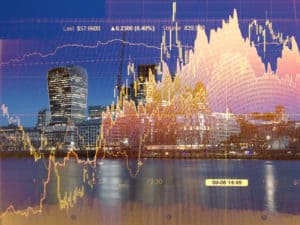 The chief executive of the FICC Markets Standards Board (FMSB) has confirmed his plans to step down.
Martin Pluves, who joined the FMSB as chief executive in 2019, will remain in his role until the Spring while the search for a replacement takes place.
Pluves said he was stepping back from a full-time career in financial services to focus on his charitable endeavours including his work for the Ellen MacArthur Cancer Trust.
"I have hugely enjoyed my time at FMSB, which is a unique organisation that brings together a wide range of market participants. I am extremely grateful to all FMSB members for the support and effort they have shown, as well as to my colleagues in the FMSB Secretariat," commented Pluves.
"FMSB plays a vital role in wholesale markets and I'm sure will continue to be successful as I step away from full-time leadership to dedicate more time to a range of different projects which are close to my heart."
Prior to joining the FMSB, Pluves worked at UK-based clearing house LCH for 10 years, serving in various senior operational and regulatory roles for five years, going on to serve as the CEO  for another five.
During his time as CEO at LCH, Pluves oversaw the firm's operations in London, Australia, Japan, and North America.
"On behalf of everyone at FMSB I want to thank Martin for his tremendous contribution as CEO. He has been an extremely effective leader and during his time FMSB has produced a range of important materials, all of which support its role of enhancing the fairness and effectiveness of wholesale markets," said Mark Yallop, chair of FMSB.
"He has very generously agreed to remain at the helm and help us to locate his successor in an orderly transition; we have already started this process and believe it will attract a range of high calibre applicants."