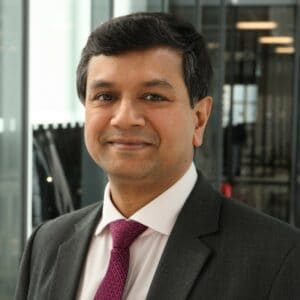 Post-trade and blockchain technology provider Baton Systems has appointed Ravindra Madduri as its new global head of product.
Madduri joins Baton Systems from fintech Paysend, where he served as head of enterprise B2B products.
He brings considerable experience in payments and cash management to the firm, having spent most of his career in product functions at banks such as Citi, ABN AMRO, RBS and Barclays.
Madduri will be based in London, reporting directly to Arjun Jayaram, chief executive of Baton.
As part of the role, Madduri will have an immediate focus on ensuring that the firm's overall product strategy is aligned with client requirements and the growth trajectory of the firm.
In addition, he will be involved with all aspects of the product lifecycle, including product management, delivery and design management.
"With over two decades of experience in building products, Ravi has a proven track record of delivering reliable and high-quality products for large banks and corporations," said Jayaram.
"With Ravi's leadership and strategic vision, we are well-positioned to scale our product offering to nearly a thousand clients over the next few years and meet the growing market demand in a rising interest rate environment."
Madduri's appointment follows that of Alistair Griffiths, who was named director of EMEA sales in November last year. Griffiths joined from FIS Global, where he served as senior sales executive of post-trade solutions, responsible for sales in the UK, Channel Islands and the Netherlands.
"The massive interest from the market in Baton's solutions was one of the key drivers that made this move such an attractive proposition," said Madduri.
"I'm incredibly excited to get to work with Arjun and the wider Baton Systems team to support financial institutions to adapt to the trading conditions of 2023 and beyond."