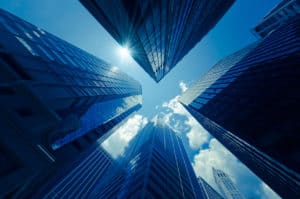 Compagnie Financière Tradition's data and information services division, TraditionDATA, has appointed two senior market specialists to its sales teams as it seeks to expand its global presence.
Steve Murphy and Bruce Messing join TraditionDATA as senior business development managers, based in Madrid and New York, respectively.
Murphy joins TraditionDATA's recently-formed Madrid data team from Fenics, where he served as regional sales manager for the firm's data team in Asia, based in Singapore.
He brings considerable market and technical system experience, having previously served at SmartStream and Thomson Reuters.
Meanwhile, Messing joins TraditionDATA's New York office from TP ICAP, where he most recently served as regional sales manager.
Messing brings extensive experience to the firm, having previously worked at Broadridge, Thomson Reuters, Danske Bank and Bloomberg. He joins TraditionDATA at a time when the firm is looking to challenge market data norms.
The two appointments showcase TraditionDATA's commitment to investing in the global growth of the company. The firm said that with Murphy and Messing on board, it hopes to continue developing innovative and flexible data products for its clients.
"We are very pleased to welcome Steve and Bruce to the TraditionDATA team. Both bring a wealth of experience and expertise, and their appointments come at an exciting time for our business, as we continue to increase and improve our product base and provide our clients access to the data they need when they most need it," said James Watson, global head of sales at TraditionDATA.
Last year, former TP ICAP and NEX sales director, Michael Kirby, was appointed by TraditionDATA as a senior member of the data sales team for the Americas. Kirby was hired to drive revenue growth for TraditionDATA's Americas business.