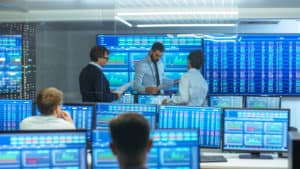 Voice processing, compliance and surveillance technology provider Fonetic has hired a former head of trade surveillance at JP Morgan to lead its business in the Americas.
Thomas Dinneny has been tasked with driving strategy and new business in the region as demand for voice surveillance systems in the industry grows amid regulatory developments.
He has significant experience in trade surveillance, having worked as head of compliance, surveillance and derivatives solutions at Thomson Reuters. Prior to that, Dinneney was global head of trade surveillance and corporate compliance technology at JP Morgan.
"With regulation continuing to fuel demand for voice surveillance systems, there has never been a better time to join a forward-thinking company like Fonetic. It is great to be working closely with such an innovative team to support the next stage of business growth across the Americas," Dinneny commented.
Fonetic has also appointed Tony Foreman as head of global sales to lead the firm's sales efforts. Foreman has previously worked in senior sales positions at FIS, Apama and market surveillance firm Ancoa.  
"Where previously voice surveillance was seen as an area which was too complex for the technology to get right, financial institutions are starting to realise that there are systems available which can cater to all of their needs," Foreman said. "As banks seek out new surveillance solutions, there is a fantastic opportunity for Fonetic to broaden its customer reach internationally."
Fonetic added that the new appointments come at a time when firms are more accountable for the behaviour of their traders and employees due to regulations such as MiFID II and the Senior Managers Regime.
The company said last year that banks are upping efforts in surveillance of voice and chat communications, after receiving 20% more requests from major institutions about how to monitor calls and chats between traders.