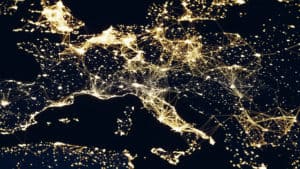 Quantitative investment strategy platform, PremiaLab, has appointed former head of listed derivatives at Citi, Nomura, and Goldman Sachs, John Macpherson, to advise on its European expansion.
Macpherson joins PremiaLab as a senior advisor with over 20 years of industry experience across some of the largest institutional firms, most recently serving as chief executive at BMLL Technologies for three years until 2019.
Prior to joining BMLL Technologies, Macpherson was global head of listed derivatives at Nomura and Citi for three years and as a derivatives managing director at Goldman Sachs for nearly ten years. 
Earlier in his career, he also previously served as an executive director in futures and options at JP Morgan for over three years, and he remains the deputy chair of the UK Investment Association Engine platform.
In his new role at PremiaLab, Macpherson will be responsible for advising the firm on how it can leverage insights from its quantitative investment strategies to support its business development in Europe.
"We are delighted to welcome John to the team. His extensive expertise in derivatives combined with deep understanding of institutional investors will allow us to further scale our commercial presence and deploy our ambitious growth strategy," said Adrien Geliot, co-founder and chief executive officer at PremiaLab.
According to a recent report released by Acuiti and COEX, volumes of exchange-traded derivatives in 2020 spiked 20% up from the previous year following market turbulence caused by the pandemic during the spring.
The report added that despite increased volumes, the notional value of listed derivatives products fell 5% suggesting a growth in volume in smaller contracts.