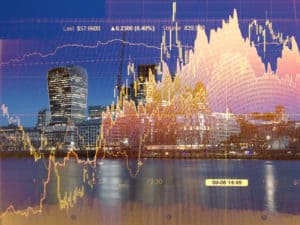 MarketAxess has appointed a former Goldman Sachs and State Street Global Advisors managing director to head up its index and ETF business.
Kathryn Sweeney has joined MarketAxess from State Street Global Advisors (SSGA) where she had served as its head of institutional for its Americas client base and as a senior managing director and head of institutional sales for SPDR or "Spider" ETFs for the last four years.
Prior to joining SSGA, Sweeney spent 18 years at Goldman Sachs, working with ETF asset managers and institutional trading desks to increase activity in the investment bank's ETF market making business and focus on portfolio trading, ETFs, synthetics and futures.
In her new role, Sweeney will be responsible for index and ETF business strategy at MarketAxess, including leveraging its proprietary market data and trading insights to create indices and solutions for portfolio construction.
"Kat is a known and visible leader in the world of ETFs and portfolio and index construction. She brings deep experience in trade execution, distribution and product development that will help advance our strategic vision for creating a more efficient and transparent marketplace," said Chris Concannon, president and chief operating officer at MarketAxess, whom Sweeney will report directly to.
"We are still in the early days of the indexation of the fixed income markets and I believe that MarketAxess will play a major role in the acceleration of that evolution with Kat's support."
Her appointment follows several other senior moves at MarketAxess this year, including the former chief executive at HKEX, Charles Li, who was appointed to its board of directors in July, and its former head of accounting and finance who was promoted to chief financial officer in the same month.