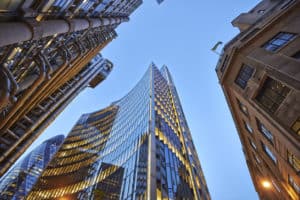 Historical Level 3 data and analytics provider BMLL has appointed Jenny Chen as head of sales, Americas.
She joins BMLL from big xyt, where she served in the same role.
Prior to that, Chen spent eight years at Société Générale in a variety of senior positions including managing director, head of global execution services, Americas, where she was responsible for all agency execution teams, sales, trading coverage, and algos.
Before that, she served as the bank's head of global portfolio sales trading and electronic services. Previously, Chen spent seven years at Goldman Sachs and two years at UBS in global portfolio trading roles.
"Jenny brings invaluable experience, having run global cross-asset execution businesses at major investment banks and built a great track record in the data and analytics related fintech industry," said Rob Laible, head of Americas.
Chen's appointment follows that of Laible, who joined BMLL as head of Americas earlier this month. Laible previously served as Liquidnet's global head of equities.
BMLL has been backed by Nasdaq Ventures, FactSet and IQ Capital's Growth Fund. Most recently, in Q4 2022, the firm secured $26 million to fuel product development, the acquisition of new data sets and geographical expansion.
"I have been very impressed with BMLL's accelerated growth path, backed by major industry players to fuel both product and geographic expansion," said Chen.
"The investment in their unique Level 3 Data and analytics offering as well as the strength of its technology and data science capabilities compelled me to join the team."