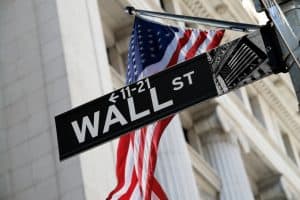 Goldman Sachs earnings for the fourth quarter of 2022 brought a grisly year for the bank to a close and echoed similar findings from across its fellow Wall Street inhabitors.
The results follow what's been hailed the most extreme set of cost cutting measures since the financial crisis in 2008 made by the bank earlier this month. Goldman reportedly cut around 3,000 jobs in January. The bank is also reportedly intending to reduce bonuses and take other spending review measures.
Investment banking revenues fell 48% to $1.9 billion for the quarter which Goldman attributed on Tuesday to "significantly lower" net revenues in both equity and debt underwriting reflecting an industry-wide decline in volumes.
Net revenues for the quarter for fixed income, currencies and commodities (FICC) were $2.69 billion, 44% higher than the fourth quarter of 2021, while equities saw net revenues of $2.07 billion.
Asset management and wealth management at Goldman also took a hit in the fourth quarter, reporting a 27% decline in revenues to $3.56 billion in comparison with Q4 of 2021.
"Our clear, near term focus is realising the benefits of our strategic realignment which will strengthen our core businesses, scale our growth platforms and improve efficiency," said chairman and chief executive officer at Goldman, David Solomon, in a statement.
"The foundation of all of our strategic efforts is our client franchise which is second to none."

The news follows reports from October last year that Goldman Sachs was planning to merge its investment banking and trading operations into one unit. The combined business will reportedly sit alongside two other divisions: one of which will absorb consumer banking arm Marcus into a new asset and wealth management arm, while the other will comprise transaction banking as well as the bank's fintech platform portfolio, Apple and General Motors ventures, and recently acquired speciality lender GreenSky.