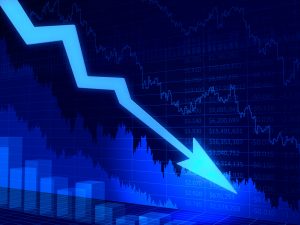 The number of front office staff at the largest investment banks globally continued its downward trend in the third quarter this year, with headcount down for the eighth year in a row according to research from consultancy firm Coalition.
Tracking the performance of the top 12 investment banks, Coalition's third quarter index found that overall front office headcount for the period across the top investment banks fell 1%. Equities headcount suffered most year-on-year, as the number of staff in those units declined from 17,800 last year to 17,500 in the third quarter this year.
"The number of front office revenue producers continues to decline for the eighth year in a row. FICC headcount remained stable, as a decline in macro headcount was offset by continued selective hiring in spread, despite the strong decline in revenues. Reductions in equities headcount were led by cash equities," Coalition said in a summary.  
Equities, including cash, derivatives, prime services and futures and options, saw a strong third quarter performance this year, with revenues across the 12 investment banks up 15% to $36.8 billion compared to the third quarter last year where revenues stood at $31.9 billion.
A lower headcount coupled with higher revenues helped equities and investment banking division productivity, whilst productivity in fixed income, currencies and commodities declined due to revenues in the third quarter.
Fixed income, currencies and commodities revenues declined slightly, although the declines in credit, securitisation and G10 rates were partially offset by strong recoveries in G10 FX, emerging markets macro and commodities. Sales in commodities-related business surged 32% year-on-year, supported by higher revenues in investor products.
Coalition's index tracked the performance of the largest investment banks, including Bank of America Merrill Lynch, Barclays, BNP Paribas, Citi, Credit Suisse, Deutsche Bank, JP Morgan, Goldman Sachs, HSBC, Morgan Stanley, Societe Generale and UBS, in the third quarter this year.