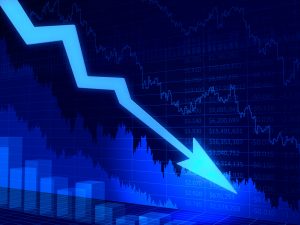 Senior FX market participants have urged the industry to gain a greater understanding of flash crashes, amid warnings that increasing market electronification could see flash crash-type events happen more frequently and with greater impact.
Speaking at the Sibos conference in London, the panel comprising banks and electronic trading platform providers discussed the state of liquidity in FX, agreeing that flash crash events are more common today, with retail investors often most affected.
"It depends on the size of the event, but we know that they're becoming more common and systems are more able to deal with them. While we notice them, and often have to comment on them, it's more business as usual for us," said Dmitry Ilyaev, head of spot and eFX trading at Commerzbank.
Neill Penney, managing director and global head of trading at Refinitiv, added that the market is getting better at stopping the dip in a flash crash event sooner and then returning to previous levels, but better understanding is needed of such events so they can be better managed.
"We need better vocabulary and education around flash crashes," Penney said. "When we see a flash crash event, the central banks want to see the data and are keen to find out what happened. For us running these markets, there's a forensic phase even in the cases where there may not have been a massive effect on the market. It would be helpful to be able to differentiate the big events, from the smaller ones."
The panel also discussed the recent Bank for International Settlements (BIS) triennial survey on turnover in OTC FX markets, which found that trading in global markets has surged to $6.6 trillion per day, fuelled by strong growth in FX derivatives trading, particularly FX swaps. Although the panel said they were surprised by the jump in FX swaps trading, they agreed that natural funding is flowing into the swaps market as more people hedge risk through swaps.
Jeff Ward, global head of EBS at CME NEX, highlighted the the swaps market is fairly immature when it comes to technology compared to the spot market, but Christopher Purves, head of FRC strategic labs at UBS, warned delegates that as systems and asset classes become even more intertwined due to electronification, the flash crashes of the future could be much larger and have greater impact.