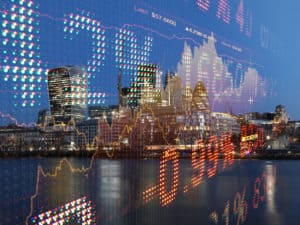 London-based capital markets software provider Genesis Global Technology has launched a trade capture application for foreign exchange and rates trading desks with prime broker integration.
Named FX Prime, the application supports FX option trade capture for single- and multi-leg strategies, as well as FX spot, FX forwards, FX swap, FX non-deliverable forwards (NDFs), FX NDF swaps, and interest rate swaps deals.
It captures voice business and streams the trade activity to the prime broker directly by connecting to external market platforms or sitting on top or alongside internal systems.
The application was developed on the Genesis low-code application platform (LCAP) in partnership with XP Investments, a subsidiary of Brazilian broker-dealer XP Investimentos, which selected Genesis as its LCAP provider last year.
"FX Prime is further evidence not only of how they understand our FX trading desk requirements but can design, develop, and seamlessly integrate FX Prime with our existing technology stack in less than a month," said Eduardo Hargreaves, head of FX and rates agency desk at XP Investments.
"We have been able to proactively adapt to the changing market requirements and deploy at speed. This delivery capability has a direct impact on our ability to not only serve existing clients but also attract and win new business and Genesis is most definitely a strategic technology partner for us that adds tremendous value for the firm and our clients."
Genesis' LCAP gained backing from major institutions in recent months, most recently attracting investment from US investment bank Citi which plans to deploy LCAP for innovation projects.
"Every investment firm is under pressure not only to optimise their operating processes but also to deploy new products and services to clients that are demanding innovation and digital capabilities," said Stephen Murphy, chief executive officer at Genesis. 
"This is exactly what our LCAP platform is designed to deliver and we are delighted to be playing our part as XP Investments serves its clients across North America and Latin America."