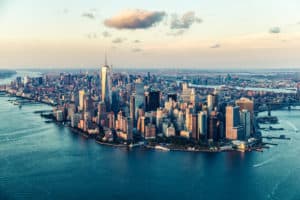 Goldman Sachs, Nasdaq Ventures and Band of America Merrill Lynch have invested $14 million in US start-up alternative trading system (ATS), PureStream Trading Technologies.
The major participants were joined in the funding round by BMO Financial Group, AllianceBernstein and MaC Venture Capital.
The funding will support the upcoming launch of the ATS in the US, which aims to re-engineers the price and liquidity discovery process for institutional traders using open-ended liquidity transfer rates, such as those found in data networks.
The trading venue is expected to launch in the second quarter of this year – subject to regulatory approvals – and will enable institutional investors to execute up to 40 times faster without price impact on their portfolio implementations.
"Goldman Sachs is committed to helping clients access liquidity and PureStream's ATS will give institutional investors a new and differentiated execution experience," said John Cosenza, head of Americas equities electronic trading, Goldman Sachs.
Users of the ATS can discover prices referencing market trade reports from the consolidated tape instead of purely from the National Best Bid and Offer (NBBO) quote. It also uses percentage rate-based order types to govern open-ended matches.
"Bank of America is excited to partner with PureStream on this innovative matching paradigm, designed specifically with the institutional investor in mind," said Pankil Patel, head of Americas electronic trading, Bank of America. "Our investment underscores our relentless focus on providing cutting-edge liquidity solutions and execution capabilities for our clients."
The PureStream ATS test facility is open for broker-dealers to start the integration process in preparation for launch.
This is the second major funding round to take place this month after blockchain technology provider Axoni secured $31 million from new investors Deutsche Bank, UBS, and Intel Capital.