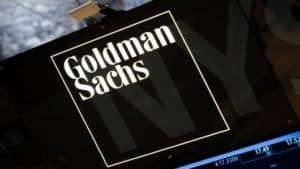 A vice president and senior investment banker at Goldman Sachs has been charged by the US financial watchdog after making $140,000 in profits from an insider trading scheme.  
The Securities and Exchange Commission (SEC) has alleged that Woojae "Steve" Jung, who worked at the bank's New York and San Francisco offices, used access to sensitive information for illicit trades.
The SEC's complaint did not name Goldman Sachs as the investment bank Jung worked at, although records kept by the Financial Industry Regulatory Authority (FINRA) revel he has been with the bank since 2012.

A spokesperson for Goldman Sachs told The TRADE: "We are aware of the situation regarding Mr. Jung and are cooperating with legal authorities on the matter."
Between 2015 and 2017, the SEC alleged that Jung used an account held in the name of a friend living in South Korea to evade detection by avoiding requirements to report trades to Goldman Sachs and use an approved broker.
According to the complaint, Jung generated profits of around $140,000 from trades in securities of 12 different companies prior to market-moving announcements and based on sensitive client information. Goldman Sachs has placed Jung on leave, according to reports. 
"Jung tried to insulate himself by allegedly placing trades in the brokerage account of a friend who lived overseas," said Joseph G. Sansone, chief of the SEC's market abuse unit. 
"Like others before him, Jung's alleged scheme failed when our data analysis uncovered the account's suspicious trading pattern and, despite Jung's attempts at evasion, traced the trading back to him."