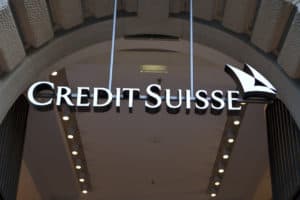 Credit Suisse has named a former executive at US-based rival Goldman Sachs to head up its risk operations following the departure of its risk chief amid the collapse of Archegos Capital. 
David Wildermuth joins Credit Suisse as chief risk officer after nearly 25 years at Goldman Sachs, spending the most recent five years as its deputy risk chief. 
Originally joining Goldman in 1997 in a risk management role, he has since been global chief credit officer and chief risk officer for Europe, the Middle East and Africa (EMEA) before his most recent role. He was named managing director in 2001 and partner in 2010. 
He replaces former Credit Suisse risk chief, Lara Warner, who was ousted from the investment bank in April earlier this year following its involvement in the Archegos family office scandal, which resulted in a $5.5 billion loss for the bank.
Joachim Oechslin, who was appointed ad interim chief risk officer in April, will continue to serve in this role until Wildermuth joins on 1 February next year when he will assume the role of strategic advisor to the chief executive.
"I would like to thank Joachim for accepting to perform the role as ad interim chief risk officer in early April when the bank needed his experience and technical knowhow," said Thomas Gottstein, group chief executive officer at Credit Suisse. 
"Joachim was instrumental in leading the various risk-mitigation initiatives over the past few challenging months and we are fortunate to be able to continue to count on his leadership during the coming months until David joins us and thereafter."