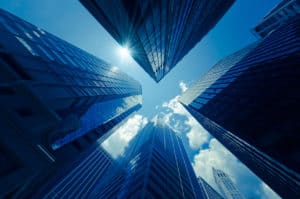 The Commodity Futures Trading Commission (CFTC) has issued an order which simultaneously files and settles charges against Goldman Sachs for violations of the regulator's Business Conduct Standards applicable to swap dealers.
Goldman Sachs was found by the CFTC to have failed to disclose dozens of pre-trade-mid-market marks (PTMMM) alongside failing to communicate to clients in "a fair and balanced manner based on principles of fair dealing and good faith".
According to the CFTC, Goldman Sachs admits that for nearly all "same-day" swaps executed in 2015 and 2016, it either failed to disclose any PTMMM or failed to disclose an accurate PTMMM, and that this conduct violated a CFTC regulation.
The CFTC's order imposes a $15,000,000 civil monetary penalty.
Goldman Sachs declined to comment.
The CFTC's order found that Goldman Sachs obscured the value of the same-day swap by failing to disclose to clients the PTMMM of these swaps – frequently disclosing a PTMMM for a different swap instead.
Goldman Sachs was found to have opportunistically solicited or agreed to enter into same-day swaps only on days and at times that were financially beneficial to the bank and disadvantageous to its clients.
In addition, the CFTC found that Goldman Sachs' communication to clients caused the same-day swaps to appear more economically advantageous than they actually were.
"The purpose of the CFTC's Business Conduct Standards is to promote transparency and fairness in the swaps market," said Ian McGinley, director of enforcement.
"The CFTC is committed to ensuring that swap dealers abide by these standards, so that swap counterparties receive disclosures allowing them to assess material aspects of the swaps before entering into them. [The] penalty against Goldman demonstrates [that] the CFTC will aggressively pursue swap dealers that violate these business conduct standards."