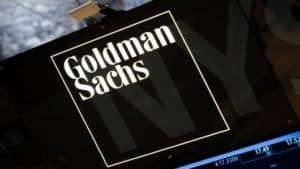 The systematic internaliser (SI) operated by US investment bank Goldman Sachs dominated the European equity trading landscape last year, according to in-depth analysis from the EU financial regulator.
Goldman Sachs accounted for a substantial 36% of all trading activity on SIs during 2019 with €2.1 trillion in annual volume, the analysis found, making it the largest SI operator in Europe.
Barclays and Morgan Stanley, both of which traded around €500 billion in 2019, were the second and third largest equity SIs, followed by Credit Suisse which traded €400 billion during the period.
The US bank's SI was also recognised as the second largest overall European Economic Area (EEA) venue in 2019. Goldman Sachs' SI traded more volume annually than the London Stock Exchange's regulated market and multilateral trading facility (MTF) combined, which totalled €1.9 trillion.
Goldman Sachs was second to Cboe Europe's MTF, which the report stated was the largest EEA venue in 2019 with €3.3 trillion in annual volume.
Over the past three years, Goldman Sachs has doubled its market share in European execution. It now trades one of every seven dollars in the marketplace. Earlier this year, the heads of Goldman Sachs Electronic Trading (GSET) told The TRADE that GSET had gained further market share during the COVID-19 crisis and broken multiple records several times.
The findings were part of the first statistical report on EU securities markets from the European Securities and Markets Authority (ESMA), which provided an overview of the equity and bond trading landscape in 2019, including volumes and the largest venues.
"The entry into force of MiFID II in 2018, and its new reporting requirements, expanded ESMA's monitoring capability of EU financial markets," Steven Maijoor, chair of ESMA, commented. "Today's statistical report enhances the transparency of European financial markets and supports our efforts to protect investors while ensuring orderly and stable markets."
ESMA's report found that the number of SIs trading equity increased from less than 15 under MiFID I to 73 in 2019. Throughout last year, SI equity trading volume totalled €5.7 trillion, representing just under 20% of the total equity trading in Europe. The largest SI market is in the UK, with 30% of the SIs based there, including the top four venues.
Elsewhere, total MTF annual trading volume in 2019 amounted to €7.3 trillion, accounting for 27% of total EEA volume. The report noted that Bloomberg's MTF, trading only ETFs, was the fifth largest MTF with €487 billion in annual volume.  
In terms of regulated markets, the London Stock Exchange was the largest with €1.6 trillion traded in 2019, followed by Deutsche Börse Xetra with €1.3 trillion, Euronext Paris with €1.1 trillion, and Borsa Italiana with €600 billion. The four venues combined accounted for almost 70% of all trading volume on EEA regulated markets.