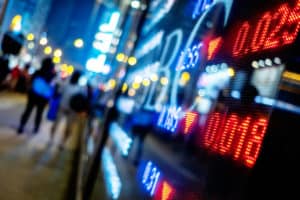 Paris-based Groupama Asset Management has executed the first bond trade on the eLiSA credit execution system soon to be launched by start-up Wave Labs.
Wave Labs founder and CEO, Miles Kumaresan, confirmed that Groupama Asset Management executed the live transaction with Bank of America Merrill Lynch and Morgan Stanley.
The controlled trading exercise was undertaken ahead of the planned launch of the eLiSA platform, which acts as an order and execution management system with pre- and post-trade analytics, later this year in September.
"eLiSA allows a new way of executing by integrating all of the execution channels available within different execution scenarios," Eric Heleine, head of trading desk and overlay management at Groupama Asset Management, commented. "The scenario building capacities enriched by analytics for price discovery, timing and smart counterparties assessment is an enhancement that goes beyond the simple request for quote (RFQ)."
Wave Labs is continuing work on order logic exercises with several other buy-side firms, which are working with Kumaresan to expand the platform's connectivity and trading functionality.
eLiSA has connected with various bond venues and liquidity providers before its launch. The execution system is now certified to send dealer RFQs via APIs with Bloomberg and UBS BondPort. Connectivity to MTS has also been completed with certification pending. Additionally, the start-up hopes to connect with Tradeweb and other sell-side institutions to provide clients with tradeable streaming prices.
Kumaresan, who is the former global trading head at Nordea Asset Management, commented that the trading exercise with Groupama Asset Management was a major milestone for Wave Labs.
"We are grateful to Eric, not only for conducting the live trading, but also for his continued support on the evolution of eLiSA ever since his first demo," he added.