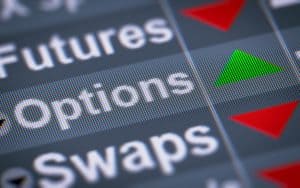 Hong Kong Exchanges & Clearing (HKEX) has released its latest batch of futures contracts with MSCI, after entering into a major licensing agreement with the index provider earlier this year.  
The latest launch will see the addition of eight MSCI index futures, which are denominated in US dollars and track underlying equities in certain markets in Asia, including Mainland China, India, Malaysia, New Zealand, the Philippines, Singapore, Thailand, and Vietnam.
HKEX said the new MSCI futures have been listed on its derivatives market, and later this month on 17 August, the exchange operator will launch a further eight US dollar denominated futures contracts.
HKEX confirmed in May it would expand its licensing agreement with MSCI to launch Asia and emerging market futures and options contracts, with 37 contracts scheduled for release this year. HKEX already launched 17 MSCI index futures contracts in July, and the full suite of new MSCI derivatives are expected to be available by the end of this year.
In July, market maker Flow Traders was appointed tier 1 lead liquidity provider for the new MSCI futures and options. Flow Traders said it will make a market in 26 of the contracts during the T session in Hong Kong, and in 14 more contracts during the T+1 session.
"We are confident that Flow Traders' experience and leading technology will help enhance the liquidity of our newly listed contracts and facilitate trading. A deeper pool of liquidity will enable us to further expand our derivatives offering and provide investors with greater flexibility to manage risk and maximise capital efficiency," said Wilfred Yiu, head of markets at HKEX, at the time.