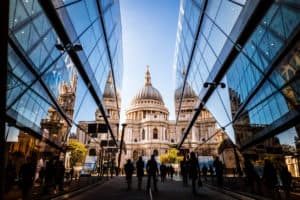 TP ICAP has completed its acquisition of European equities and fixed income private brokerage Louis Capital Markets and MidCap Partners.
The interdealer broker first announced plans to acquire Louis Capital and MidCap Partners in December for $21 million in cash. Louis Capital will be integrated with TP ICAP global broking division, which offers interdealer broking to large banks.
The deal includes a deferred non-contingent payment of $6 million to be paid over two years, alongside a further $17 million of deferred contingent payment that is dependent on performance of the business over the next three to five years.
TP ICAP said the addition of Louis Capital will build on and expand its cash equities and equity derivatives, fixed income and small-cap advisory business. Louis Capital has 80 employees that operate mainly from London and Paris, with smaller operations also in Hong Kong and New York.
"The acquisition of Louis Capital demonstrates our growing appetite to complement our existing offering with high quality brands," said Nicolas Breteau, CEO of TP ICAP. "Louis Capital's breadth of equity, equity derivatives and fixed income products will strengthen TP ICAP's position in Continental Europe."
Louis Capital co-founders and co-CEOs, Michael Benhamou and Patrice Cohen, will continue in senior management roles, TP ICAP added.
"Louis Capital is an excellent cultural fit with TP ICAP Group," Benhamou and Cohen commented. "The deal also offers us real opportunities to benefit from the significant strengths TP ICAP offers so that we can develop Louis Capital further, meeting more needs of more clients over time."