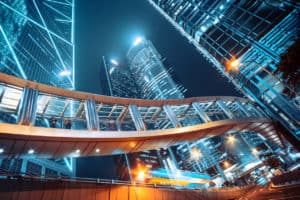 Hong Kong Exchanges and Clearing (HKEX) has onboarded a group of global custody and clearing banks which are among the first participants to join the pilot programme of Synapse, a new settlement platform on the Northbound Stock Connect programme.
The banks include BNP Paribas Securities Services, BNY Mellon, Citi, HSBC, Northern Trust, State Street and Standard Chartered. Investment managers Invesco Hong Kong and CSOP Asset Management are also among the pilot programme participants.
According to HKEX, the pilot participants will take part in workshops as well as testing the platform to understand how their own settlement operations infrastructure can efficiently integrate with the Synapse environment.
"This is another key development in optimising the two-way flow of capital between HKEX and our Mainland exchange partners, through Stock Connect. The launch of HKEX Synapse will significantly improve connectivity for global investors, enhancing their post-trade capacity and their ability to handle the significant trading volumes now flowing through Stock Connect," said Glenda So, head of post-trade at HKEX.
HKEX Synapse, unveiled in November last year, will utilise smart contracts developed by Digital Asset to enable asset managers, broker-dealers, global custodians, local custodians and clearing participants to benefit from improved connectivity and enhanced capacity to handle the growing volume of trades though Stock Connect into China.
HKEX is also partnering with DTCC to link HKEX Synapse to DTCC's Institutional Trade Processing (ITP) services for central matching of cross-border transactions on the Synapse platform, automating the trade confirmation and settlement notification process.
By deploying DAML smart contracts, HKEX Synapse will be able to simultaneously create settlement instructions and provide status updates to all parties along the settlement chain, facilitating concurrent processing and greatly improving transparency for market participants. The pilot programme will help to further enhance HKEX Synapse's design and features, ahead of its launch, targeted for 2022. 
Since the launch of Stock Connect between the exchanges in Hong Kong and Shanghai in 2014, institutional investor interest and participation in Northbound Stock Connect has grown significantly, especially following the inclusion of China's A-shares in major global indices. In the first quarter of 2021, Stock Connect's Northbound and Southbound average daily turnover reached record quarterly highs of RMB126.8 billion and $60.8 billion respectively.