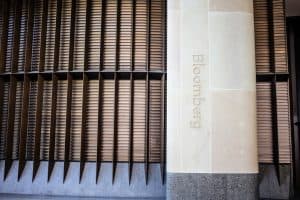 Credit Agricole's Indosuez Wealth Management division has become the first institution to implement Bloomberg's Rule Builder to automate its ETF trading operations.
Following a pilot period, the wealth management firm has become the first client to implement Bloomberg's Rule Builder, which is a trade automation tool that can be used across fixed income, FX and ETFs, equities and futures.
The Rule Builder's no-code solution to break down incoming ETF order flow and separate low- and high-touch orders. Low-touch orders are sent to Bloomberg venues to be executed without any further manual intervention, freeing up traders' time to focus on high-touch and complex order flow. 
"There are clear benefits to automating ETF trading, as this type of operation is highly requested by our customers and part of our daily activities. Since using Rule Builder, we have seen a significant increase in order flow, as well as a marked improvement in the quality of trade execution," said Cyrille Nahabedian, head of capital markets solutions at Indosuez Wealth Management. 
The wealth management division at Credit Agricole is already an existing customer of Bloomberg's equities execution management system, EMSX, and its transaction cost analysis solution, BTCA.
"The strength of our solution is that it allows firms to deploy automation quickly and easily, by writing automation rules directly on the Bloomberg Terminal resulting in seamless trade execution on our systems, which alleviates the need to integrate the technology into their own in-house systems," added Ravi Sawhney, global head of trade automation and analytics at Bloomberg.
Bloomberg has made several moves to enhance its capabilities recently as demand for automated pricing and execution has increased. Earlier this month, the firm extended its portfolio trading offering with a basket building tool that allows participants to use data and analytics to optimise baskets in the fixed income space.