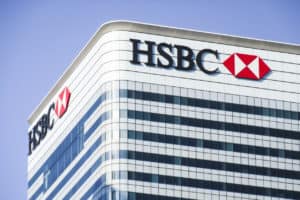 HSBC has launched a new Risk Advisory tool that leverages Google Cloud technology to harvest data points to allow its traders and risk managers to mitigate potential risk.
The new tool allows the bank's traders and risk managers to run "what if" scenarios intraday to assess the necessary capital requirements to cushion any potential ratings downgrades and default risk of corporate bonds among other credit products.
As the market continues its migration to more sustainable forms of investment, HSBC confirmed that its risk development team had plans to adapt the tool later down the line in a way that could help its traders understand the level of susceptibility their books had to climate risk by considering environmental social and corporate governance (ESG) scores.
"The computing power of Google Cloud makes it much quicker to run complex simulations for many different what-if scenarios, providing a more holistic risk picture of trading for optimum decision-making," said Ajay Yadav, global head of fixed income and digital strategy for traded risk at HSBC.
"HSBC's digital development team built this innovative capability in less than five months in collaboration with Google Cloud. The focus now is to take the HSBC Risk Advisory tool and integrate climate risk into it as a proof of concept, which we are aiming to make available in the next few months."
Several major participants have confirmed cloud-focused partnerships and initiatives in the last year to harness the growing number of data sets now necessary for achieving best execution and mitigating risk in the market.
Most recently in June earlier this year, BMO Financial teamed up with Amazon Web Services for its cloud transformation while in the same month Morgan Stanley partnered with Microsoft to drive its cloud strategy and address innovation issues in the wider market.