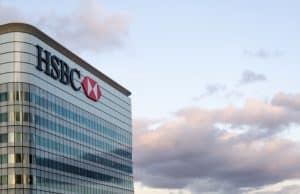 HSBC has begun a trial with Singapore Exchange (SGX) and sovereign wealth fund, Temasek, to explore the use of distributed ledger technology (DLT) for the issuance and servicing of fixed income securities.
The partnership will mark the first end-to-end digitisation effort focusing on the Asian bond markets. The trial will make use of tokenised securities and smart contracts over a permissioned ledger to streamline pre- and post-trade workflows in order to reduce process friction, and lower costs for issuers, investors, bond arrangers and custodians.
"The potential of DLT is an evolving story, and its role in overcoming inefficiencies in the fixed income market is yet to be seen. Only by collaborating with market participants will we fully understand its actual viability; by partnering with SGX and Temasek, we hope to explore whether digital assets could become a reality," said Tony Cripps, CEO of HSBC Singapore.
DLT has largely been applied to equities and FX platforms with initiatives such as the replacement of the Australia Securities Exchange's CHESS post-trade system with DLT, the Hong Kong-Shanghai Stock Connect and the use of the technology for Northbound trades, and FX blockchain infrastructure Cobalt.
However, Singapore has become a breeding ground for new blockchain and digital asset projects due to the favourable regulatory environment.
Last year, the Monetary Authority of Singapore (MAS), SGX and Nasdaq agreed to work together in creating a blockchain settlement system for cryptocurrencies. A joint plan was also put in pace to develop a blockchain platform for the trading and settlement of fixed income securities.
"As Asia's largest listing venue for bond issuers globally, we are excited to collaborate on a new operating model that could potentially bring cost savings to issuers, arrangers and investors," added Lee Beng Hong, head of fixed income, currencies and commodities, SGX.
"Having HSBC and Temasek on board will enable us to evaluate holistically whether smart contracts and DLT can solve some of the long-standing challenges in the fixed income issuance ecosystem."