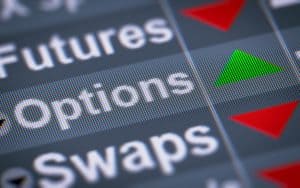 IHS Markit has expanded its valuation services to include data for over the counter (OTC) derivatives in a bid to help to clients meet best execution requirements.
The time-stamped valuation data can help financial institutions monitor intraday and historic transaction costs for interest rate, equity, FX, credit, commodity and structured product OTC derivatives.
IHS Markit said that as global regulations, including MiFID II and PRIIPS, increase focus on execution quality, complex trades in OTC markets have come into scope creating a need for more standardised valuation procedures and reporting.
"Financial institutions need to validate and contextualize the effectiveness, quality and timeliness of each transaction. In terms of compliance, OTC trades are the most difficult to manage due to their complexity and the availability of quality market data," said Laura Misher, managing director of derivatives data and valuation services at IHS Markit.
IHS Markit's valuation service allows for the calculation of OTC trade slippage – the difference between executed and expected prices of a transaction – which firms can use to work out execution quality.
"As the regulatory frameworks have expanded from equities to bonds and OTC assets, the requirements for data and analytics have also become increasingly complex," Michael Richter, executive director of trading analytics at IHS Markit, also commented. "With this in mind, we are committed to enabling firms to reduce the cost and burden of compliance through our comprehensive suite of best execution solutions."
In September, IHS Markit launched its initial margin calculation solution for non-cleared derivatives. The tool offers users risk sensitivity and margin calculations using models for valuing OTC derivatives, alongside market data and IHS Markit's portfolio valuations service.