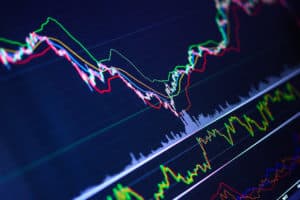 The Association for Financial Markets in Europe (AFME) has joined other industry trade bodies in reigniting its call for regulators to scrap or revise the mandatory buy-in rules under the incoming Settlement Discipline Regime (SDR).
The letter comes shortly after the European Commission closed its window for industry feedback through a consultation period.
Calls for a rethink of the controversial buy-in regime have been ramped up during the COVID-19 crisis, as many experts believed the vulnerability of the industry would have been exacerbated if SDR was live in the frantic month of March 2020, when trade settlement fails spiked to record levels.
"Against the backdrop of COVID-19, it becomes clear that if the CSDR buy-in regime exists at the same time as a period of extreme market disruption, there is likely to be a compounding and self–reinforcing negative effect on liquidity," said AFME in its position statement.
Aside from its primary objective of forcing regulators to shift the buy-in obligation from mandatory to discretionary, AFME also urged the Commission to introduce a pass-on mechanism, remove the requirement to appoint a buy-in agent and use the penalty rates as the primary tool for improving settlement efficiency.
The industry's main concerns are the buy-in regime leading to increased costs, reduced liquidity and reduced investment returns for investors.
Recently, the International Capital Markets Association (ICMA) also penned another strong letter opposing the regime, while multiple organisations banded together to address how the rules are applied specifically to derivatives.
ISDA, FIA and the FIA European Principal Traders Association raised concerns that the buy-in regime was not drafted with derivatives transactions in mind and that applying it to in its current form "gives rise to significant uncertainties and would have unintended adverse consequences".
Among their chief concerns was the application of the mandatory buy-in regime to settlement fails arising in the context of margin transfers, which they believed were not intended to be caught up in the rules, but under the meaning of "transaction" in the CSDR text, have been.
Unlike some other association lobbying, the trio of derivatives lobbyists are requesting that the buy-in rules should be removed altogether, or at the "very least" clearly provide that settlement fails arising in the context of margin transfers and the physical settlement of derivatives are not subject to mandatory buy-ins.