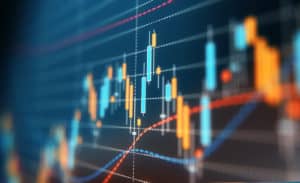 Russian brokerage BCS Global Markets (BCS GM) has appointed a new chief risk officer at BCS UK, as it looks to enhance its risk management framework.
Julien Mareschal, who will take on the role, will be based in London, reporting directly to Maxim Safonov, co-CEO of BCS GM, and Martina Atavadzhieva, global head of risk, BCS GM.
Mareschal brings over 20 years' experience in financial risk management to BCS GM, having previously served at Mediobanca, BNP Paribas, Heritage Capital UK and Commerzbank London.
Most recently, Mareschal was head of risk management London at Mediobanca where he oversaw the risk management of the firm's London capital market activities and alternative asset management.
Prior to Mediobanca, Mareschal acted as senior risk manager for BNP Paribas London's transaction and securitisation team, responsible for new transactions, securitisation credit and market risk framework.
Before this, Mareschal served as head of structured credit trading at Heritage Capital UK, where he led the development of structured credit brokerage.
In addition, Mareschal has also acted as head of ABS, MBS, CMBS and CLO trading at Commerzbank London.
In his new role at BCS GM, Mareschal will be responsible for further developing and leading a comprehensive risk management framework for the firm's operations.
Additionally, he will lead risk management across various business lines and across BCS GM's entire suite of investment banking solutions.
"Risk management is fundamental to BCS GM's culture of accountability and transparency, and we are pleased to welcome someone of Julien's proven ability and experience to our growing international business," said Safonov.
"We believe that Julien's expertise and track record in building and overseeing world-class risk management systems and infrastructure, coupled with his extensive knowledge of our industry, will be a vital cog in helping to take BCS GM to the next level in our growth trajectory."
Over the past year BCS Global Markets has made several senior appointments as it looks to drive growth across its foreign exchange, fixed income and prime services divisions.
These include the appointments of Kiti Pantskhava as deputy head of fixed income research, Grigoriy Kozin as head of business development for prime services at BSC Global and most recently, Vladimir Samokhvalov as head of the foreign exchange division.