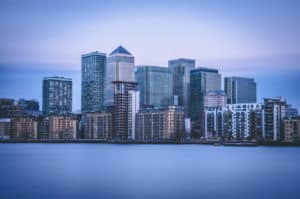 BCS Global Markets has appointed a fixed income industry veteran, Kiti Pantskhava, as its new deputy head of fixed income research.
Kiti Pantskhava joins the Russian brokerage with 20 years of industry experience, most recently serving as a senior credit analyst at investment research firm Tellimer for two and a half years.
In her new London-based role, she will be responsible for co-leading a team specialising in fixed income strategy for the Russian and other emerging markets, as well as overseeing the development of the firm's fixed income research offering.
Previously in her career, Pantskhava served in several fixed income analyst roles at Exotix, Gazprombank Asset Management, Nomura, VTB Capital, and Standard Bank Group.
"Our research team brings together decades of experience from across the international financial services industry, and we're excited to welcome Kiti into our diverse cohort of 19 globally recognised analysts and strategists," said Kirill Chuyko, head of research at BCS Global.
"Kiti's experience and understanding of the specific financial market environment in both Moscow and London will be invaluable in strengthening BCS GM's cross-border solutions and services that help existing and future clients uncover the opportunities arising from this challenging and unprecedented period for markets."
Pantskhava's appointment follows a series of new hires throughout this year by BCS as it continues to inject new talent into its global business. In January, HSBC's former European head of credit trading joined BCS to oversee the firm's markets and investment banking divisions in Moscow.
Later in September, BCS appointed the former head of Russia equities at Citi to lead its global equities business followed swiftly by a BNP Paribas veteran joining to head up operations in October, and a Sova Capital executive joining to head up prime services sales in November.