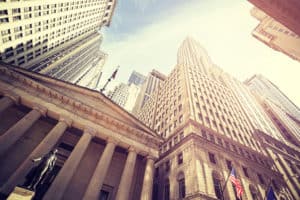 Interactive Brokers will pay $11.5 million to settle charges that it repeatedly failed to file suspicious activity reports (SARs) for US microcap securities trades, the US Securities and Exchange Commission (SEC) confirmed.
In a statement, the SEC said Interactive Brokers had failed to file more than 150 SARs relating to cases where manipulation of microcap securities was taking place over a one-year period.
The SEC added that Interactive Brokers failed to recognise the red flags for the transactions and investigate the suspicious activity as required, and did not file the SARs in a suitable time frame, despite the suspicious transactions being flagged by compliance staff. 
"SAR filings are an essential tool in assisting regulators and law enforcement to detect potential violations of the securities laws, particularly in the microcap space," director of the SEC New York regional office, Marc Berger, commented. "Today's multi-agency settlement reflects the seriousness we place on broker-dealers complying with their SAR reporting obligations and maintaining appropriate anti-money laundering controls."
Interactive Brokers has agreed to pay $11.5 million without admitting or denying the findings made by the SEC.
In the same statement, the SEC also confirmed that Interactive Brokers also agreed to pay a settlement to the Financial Industry Regulatory Authority (FINRA) and the US Commodity Futures Trading Commission (CFTC) for anti-money laundering failures.
Interactive Brokers will pay $15 million to FINRA and $11.5 million to the CFTC for the anti-money laundering breaches, taking its total settlement with all three authorities, including the SARs fine, to $38 million.