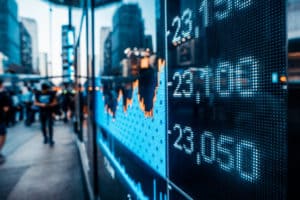 US securities and commodities broker INTL FCStone has bolstered its fixed income trading division with a senior hire from agency broker BTIG.
INTL FCStone has appointed the former head of fixed income credit and managing director at BTIG, Drew Doscher, as head of distressed debt sales and trading. He has been tasked with building out the broker's distressed debt capabilities.
Doscher is considered an industry veteran having spent three decades trading illiquid markets across high yield, distressed debt, loans and private equity. He joined BTIG in 2017 and launched the firm's distressed debt and trade claim business, expanding its high-yield and convertible bond capabilities.
"The depth and breadth of relationships that Drew brings, his commitment in building a 'best in class' team, and INTL's ability to execute across a deep spectrum of fixed income products are critical in this rapidly changing market environment – these qualities are why we entrusted Drew to head distressed debt and he chose us to partner," Robert LaForte, co-head of fixed income at INTL FCStone, commented.
Doscher has also served in senior fixed income roles at major investment banks. He was previously head of distressed debt trading at Jefferies, and managed global distressed debt trading platforms at Barclays and UBS.
"I was drawn to INTL FCStone due to its global reach and was impressed by the level of support the firm provides clients across a wide array of financial products," Doscher added. "I look forward to joining the firm's global network of top experts and leveraging my vast experience in distressed debt to offer another solution to clientele as they access financial markets worldwide."