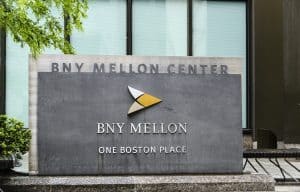 Asset manager Janus Henderson has implemented a global data management platform from investment bank BNY Mellon as it looks to consolidate its sources of information and form a unified data architecture. 
The cloud-based global data management platform from BNY Mellon aims to improve client access to investment information and will support Janus Henderson's data platform transformation strategy.  
"We have been deeply impressed by the BNY Mellon team, the solution's capabilities, and the strategic vision and experience they bring," said Paul Algreen, chief information officer at Janus Henderson. 
"Entering into such a relationship is a long-term commitment, and we look forward to the team's support as we continue our transformation journey to continually meet and exceed our clients' asset management needs."
BNY Mellon has focused on its data offerings in the last 12 months, beginning in June with the launch of three new data and analytics services Data Vault, Distribution Analytics, and ESG (environmental, social, governance) Data Analytics, as part of a newly expanded relationship with Microsoft.
In August, the investment bank poached former global head of investment analytics from rival State Street for a newly created head of front-to-back solutions role in a bid to build a new business line solely dedicated to providing near-real-time data and analytics solutions to investment managers.
"We're excited to work with Janus Henderson to maximize the value of their data, and their selection of our solutions reinforces our position as a leader in providing cloud-based data and analytics capabilities to help meet our clients' needs," added Charles Teschner, head of data and analytics solutions at BNY Mellon.
"This further validates the data management journey that we have been on for several years now, and our proven capabilities and strategy that we executed to build a data platform on Microsoft Azure aligns well with Janus Henderson's own technology strategy."