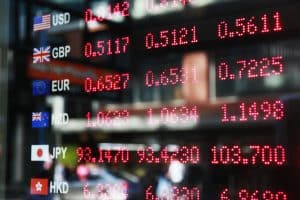 TrueFX, the new FX prime brokerage platform established by investment bank Jefferies and FinTech Integral, has completed its first trades after launching in November.
The firm said that FXCM, AxiCorp and Velocity Trade were among the first counterparties to complete the disclosed trades on the venue, with several electronic FX market makers.
Established last year, the over the counter (OTC) venue aims to reduce costs for buy-side firms to connect and trade currency markets by combining trading, technology and credit services into one product. The platform supports disclosed and non-disclosed trading, alongside various execution methods such as full amount and VWAP.
"TrueFX is open to the entire FX community and customers have access to any form of liquidity of their choosing," said Harpal Sandhu, CEO of Integral and technology provider for TrueFX. "Clients can take full advantage of a centralised credit and technology offering, which delivers high cost savings and opens up the market to the widest possible user base.
Brokers, asset managers, macro hedge funds, prime of primes and banks on the platform have access to centrally cleared FX liquidity, with Jefferies offering credit and Integral providing the technology for connectivity.
In February, TrueFX said that Axicorp, FXCM and Velocity Trade will provide sponsored clearing access for the buy-side as part of the TrueFX Clearing member network. The move means clients can clear directly through Jefferies FX prime brokerage, the central credit counterparty for TrueFX, or open an account with a TrueFX clearing member for direct access to liquidity.
"TrueFX is an exciting and innovative proposition that allows more market participants to connect and trade with the widest range of counterparties. By eliminating credit as a barrier to market, many can access core FX liquidity far more efficiently than ever before."