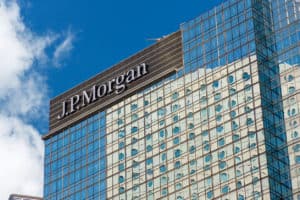 JP Morgan has led a $50 million Series B funding round in capital markets data infrastructure platform and investment analytics provider, Aumni.
The investment bank joined other new investors in the fund raising including Citadel Securities, as well as Pelion Venture Partners, WndrCo, , Invesco Private Capital, Vanderbilt University and Kera Capital.
Existing investors in the platform SVB Financial Group, DLA Piper, Next Frontier Capital, Kickstart Fund, First Trust Capital Partners and Prelude also took part in the funding round.
"Our strategic investment in Aumni will allow the company to continue to capitalise on its impressive growth trajectory," said Michael Elanjian, head of digital innovation, corporate and investment bank at JP Morgan.
Launched in 2018, Aumni analyses data to track key investment rights, performance and emerging investment patterns across portfolios. Since the launch of its flagship platform, Aumni said it has analysed over 100,000 investment transactions.
"Strengthening the infrastructure for systematically capturing critical private company data will help bring transparency and liquidity to these markets, delivering benefits to the broader economy," added Jamil Nazarali, global head of business development at Citadel Securities.
Data platforms have continued to raise significant capital from major institutions in recent years as the importance of data analysis and control continues to take hold in the markets.
US-based market data specialist MayStreet raised $21 million in a funding round last year, led by Credit Suisse Asset Management's NEXT investors, to drive its product development and globalise its market data infrastructure platform across asset classes.
JP Morgan also moved to further expand its own buy-side data platform through a partnership with TradingHub in May earlier this year that will see it add a tool that helps firms evaluate execution costs.