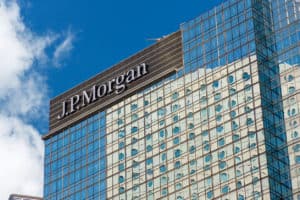 JP Morgan has further expanded its data platform for buy-side trading clients with a tool that helps firms evaluate execution costs through a new partnership with TradingHub.
As part of the partnership, clients of JP Morgan's open data and analytics platform will gain access to TradingHub's newly launched Transaction Efficiency and Accuracy Monitor (TEAM).
TEAM allows firms to examine execution costs at order, trade, instrument, or asset class level to compare against peers anonymously or on a permissioned basis. It aims to lower costs using a proprietary model that helps them to determine intraday pricing across assets and identify the broker providing the best execution.
"Providing clients with access to unique services which help them manage transparency across the trade lifecycle is more important than ever," said Richard Crozier, head of product for data and analytics at JP Morgan Securities Services. "We're excited to be working with TradingHub and offer TEAM as part of our growing platform." 
The addition of TradingHub's solutions follows several other data initiatives made by JP Morgan as it looks to bolster its buy-side institutional client offering on its data platform, which is available to its trading and securities services client base.
Most recent was the expansion of its data platform with risk and performance measurement data from Confluence Delta. JP Morgan also added macroeconomic data to the platform from IHS Markit in December, and ESG risk metrics from data science specialist RepRisk the month prior. 
"We are delighted JP Morgan has identified TEAM as a highly novel and valuable product and is giving its clients access to our market leading trade execution analytics service," said Neil Walker, chief executive and founder of TradingHub.
"This important relationship with JP Morgan will give more asset managers access to our services in a seamless and efficient manner via its open platform."