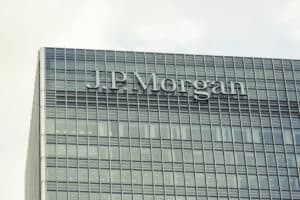 JP Morgan has expanded its partnership with Confluence to integrate the vendor's risk and performance measurement data with its data and analytics platform for trading clients. 
From the third quarter of this year, Confluence Delta will increase its coverage to include US securitised products powered by JP Morgan's proprietary analytics. It will also be available to JP Morgan's securities services clients.
The move expands the five-year partnership the two firms struck in June 2019 during the first phase of the collaboration between JP Morgan and FinTech StatPro, prior to Confluence's acquisition of the firm in October 2019.
"The integration of JP Morgan's fixed income data and expertise with the Delta product represents the next stage in our ongoing collaboration with Confluence, and a huge step forward in increasing value to our clients globally," said Richard Crozier, head of product for data and analytics, JP Morgan Securities Services.
"This new phase of our partnership will ensure that we continue to offer robust and comprehensive portfolio analytics tools, a critical part of delivering a full range of integrated solutions to our clients." 
The partnership is the latest by JP Morgan as it looks to provide full investment lifecycle data products to its buy-side clients.  Last year, it completed the rollout of its revamped middle-office platform, which included new investment data and risk analytics capabilities.
The bank also announced a partnership with Bloomberg AIM to transform the way buy-side firms consume post-trade data, and worked with AccessFintech to provide real-time data and payment status services for asset manager clients.