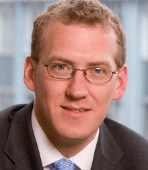 Automation and standardisation of transactions have become priorities for the equities team at JP Morgan Asset Management.
Since last year, the company's global head of equity trading, Kristian West, has been working with the business's various technology heads to become increasingly 'globally minded'.
The global integration programme is the result of the management team wanting increased conformity in trading operations at each global business unit – something which has ultimately been driven by regulation and customer expectations.
Speaking to The TRADE, Kristian West, global head of equity trading at JP Morgan Asset Management, said the project started after a series of meetings identified 'inconsistencies' in trading behaviour around the world.
He explains: "The target is to close those down so we have a simpler operating model. At the moment, we don't have one global order management system. That is partly because the businesses have evolved differently over the years."
West explains that this can mean traders faced with executing the same set of orders end up with more discretion in some jurisdictions than others and that is something that the business is seeking to eradicate.
He says: "The way you conduct yourself in Hong Kong might be different to New York.  When a trader receives an order from a portfolio manager, the way the order is acknowledged and put into the order management system is different across regions.  In one location it is automated and manual in another.
"Automation is the best practice and we want to make sure we automate globally."
West is keen to emphasise that he appreciates the role that traders have in offering up liquidity events and opportunities and he doesn't want to extinguish that.
However, he believes portfolio managers should be the primary alpha generators, with their decisions informed by what is happening at the time of execution.
He says: "Here, it is quite structured. The investment teams are seeking out the alpha and the trading team is there to implement those decisions.  A trader might say 'this looks cheap' or 'this looks expensive' or 'I see a liquidity opportunity' but that is not necessarily what his core role or function is.
"We effectively want to take away some of the discretion that a trader has.  He shouldn't necessarily need to select the broker, select the strategy or the parameters of that strategy.
"If you look at what we do in more of a quantitative basis, you should have enough data to say 'this is the correct broker, strategy or parameters'.
"It's not that we are taking away from the trader's role, we just want them to have better tools at their disposal to get the best possible outcome and use the data to measure the performance."
Regulation and transformation
West has been working with the new global head of equities technology – Lakith Leelasena, who joined JP Morgan at the end of last year after nearly 25 years with Goldman Sachs.
As part of the project, Leelasena is restructuring the technology department from an equity perspective so newly standardised protocols are manned appropriately.
The backdrop to this is the theme which is dominating the working days of West – and most of his industry peers – regulation.
He says: "When you think about the regulatory environment, it feels that, in Europe, we are in the eye of the storm.  I have been involved in more discussions and more responses than ever before.  Best execution, market abuse, MIFID, Commissions, etc…
"As part of that, we are required to be a lot more joined up and efficient in how we deal with and respond to requests for information.  If I was to say how [my] role has changed, it is to make sure there are no gaps in the processes."
West said that JP Morgan Asset Management is not only mindful of the regulatory headwinds on the horizon, it also learns from the mistakes of others.  A recent fine issued against a European insurer, triggered the formation of a task force at the investment house, led by the compliance team, to ensure that the failings at the insurer could never be repeated.
West says internal oversight and this approach has been embraced for some time now, but he said market abuse and best execution are themes, which will continue to require focus and attention for some time.
Forthcoming projects
Like many others, West is longing for clarification on the use of dealing commissions and unbundling as to whether the European Commission will deal with the subject in a delegated act, through new regulation or through a different approach entirely.
He also continues to be involved with developments at the proposed not-for-profit trading platform Plato.
Of this partnership, he says: "We are in discussions with the participants of Plato.
We want to make sure that the venues we interact with, we interact with in the most appropriate way. If a new venue comes along that offers something new, we want to be part of the discussion. 
"At the same time, we don't want to make the world too complicated.  It can create a new regulatory concern that will need discussing.  I think all of these venues, including Plato, are trying to create more institutional like crossing or liquidity opportunities.  From our perspective, that is good news.
"I suspect we will soon have some greater clarity on what Project Plato actually is fairly soon."